STUDIO
HOCHGESAND
In the summer of 2021, JANUS HOCHGESAND and the designer STEFAN SCHOLZ decided
to compile individual projects within a framework: The STUDIO HOCHGESAND.
The aim was to provide space for future collaborations with other artists.
Also to provide the possibility to expand Janus Hochgesand's artistic creation into new areas with a team of creatives headed by Stefan Scholz. Initial projects have already been implemented from the summer of 2021.
>> LEARN MORE >>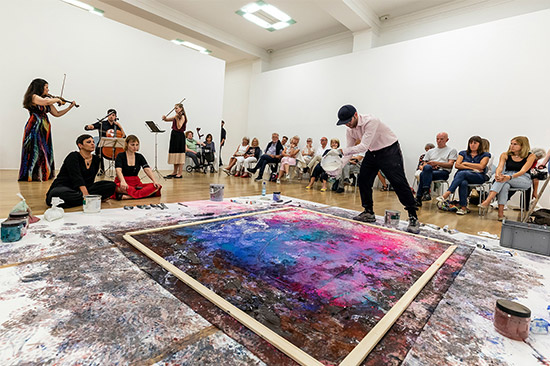 LIVE PAINTING AND MORE
"Music, theatre, but also painting can all be experienced directly, emotionally & intuitively – why not bring all this together in a unique and immersive live performance?"
>> LEARN MORE >>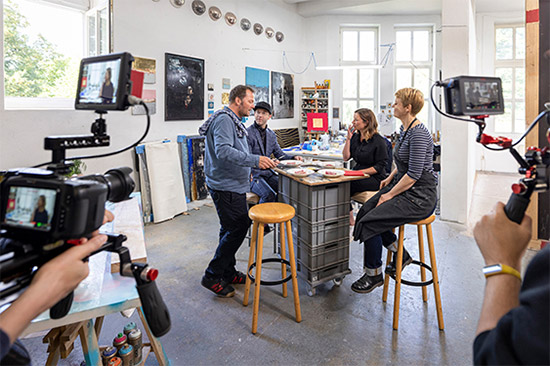 ART N´COOKING
Talking about art while cooking, with a lot of passion in the process! In our series of studio talks, we will really savour the most diverse encounters.
>> LEARN MORE >>